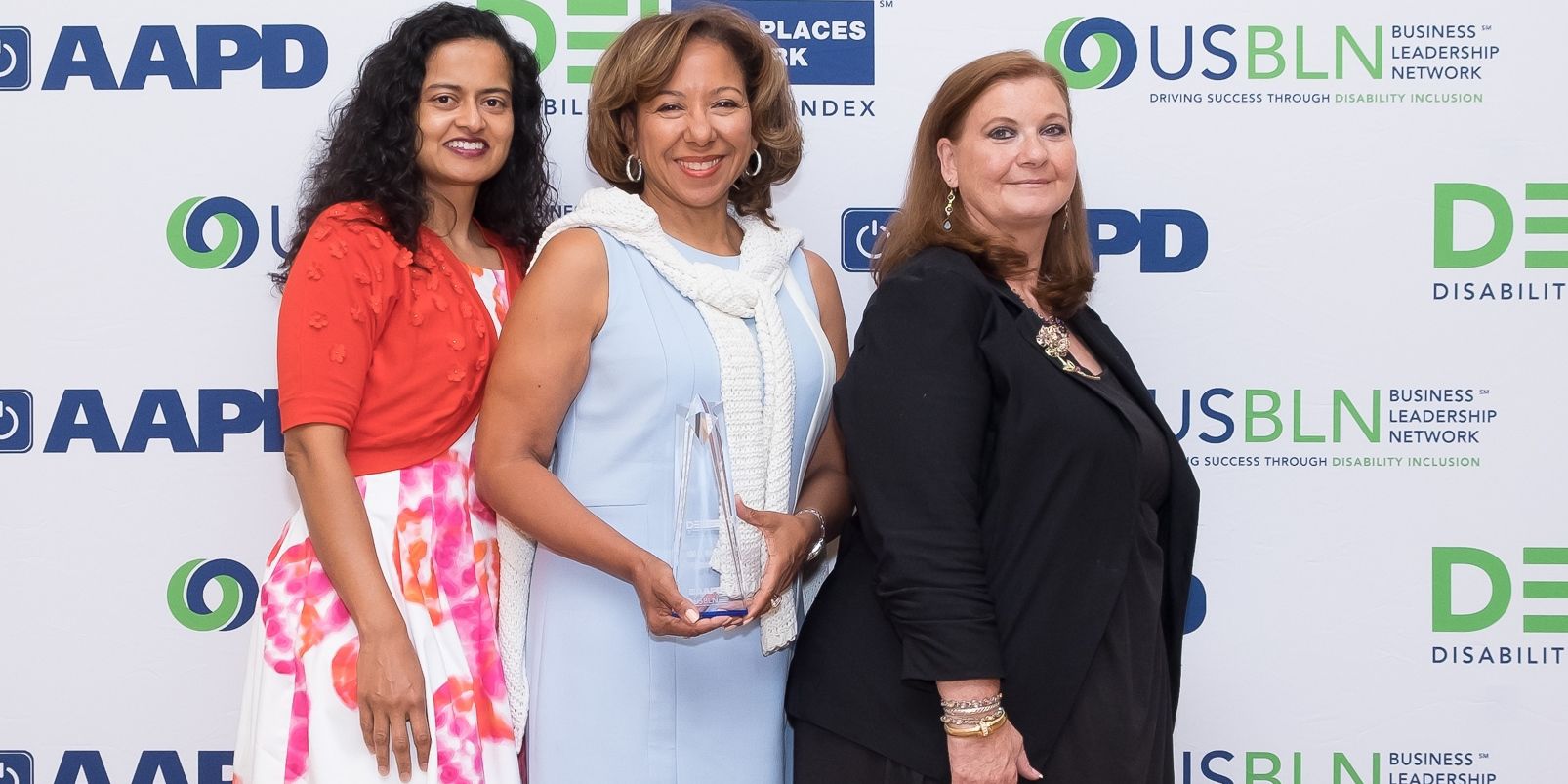 DuPont has received numerous Employer awards in recognition of our commitment.
United States
One of 2016's America's Best Employers by Forbes Magazine.
One of 100 Best Corporate Citizens by Corporate Responsibility Magazine, moving up 73 spots to #19.
One of America's Most Reputable Big Companies by Forbes Magazine. Companies were ranked on scores derived from such indicators as consumer trust, esteem, admiration and good feeling.
Ranked on the NASDAQ OMX CRD Global Sustainability Index, which is comprised of 100 companies that have taken a leadership role in disclosing their carbon footprint, energy usage, water consumption, employee safety and work force diversity.
DuPont achieved a 100% score on the 2016 Disability Equality Index which offers businesses the opportunity to objectively measure their full inclusion of people with disabilities as employees, suppliers, and customers.
Named one of 2016's 100 Best Companies for Working Mothers by Working Mother Magazine. DuPont has been on the list for 27 years.
DuPont achieved a 100% score on the 2016 Human Rights Campaign's Corporate Equality Index. 2016 is DuPont's 9th time on the list.
Named to the National Association of Female Executives "Top Companies for Executive Women." 2016 is DuPont's 12th year on the NAFE Top Companies list and our 8th consecutive year.
Named to DiverstyInc's "25 Noteworthy Companies for Diversity" in 2014, 2015, & 2016.
One of 50 "Most Admired Companies" in the world for 2014 by Fortune Magazine.
Recently granted certification by the U.S. Department of Commerce Safe harbor program for its effort to safeguard employee personal information.
Honored by the American Chemistry Council (ACC) with five Responsible Care® Energy Efficiency Awards for DuPont's long-standing commitment to conserve energy and reduce greenhouse emissions.
Received 2011 Hesburg Award by Notre Dame University for exemplary ethical, social, environmental and governance practices.
Named #19 of 100 Best Corporate Citizens for 2011 by Corporate Responsibility magazine.
One of Top 25 companies for Work Life as ranked by Glassdoor.com, 2011
One of Fortune Magazine's Top 50 "Most Admired Companies" in the world in 2010.
Cited as one of 50 Most Innovative Companies in 2010 by Technology Review Magazine.
Listed on the S&P 500 Carbon Disclosure Leadership Index in 2010.
Canada
Highlighted as one of Canada's Green 30 in MacLean's, a major Canadian news magazine.
EMEA
Cited as one of the "world's most attractive employers" by Universum for its award-winning employer programs and practices. Within Engineering, DuPont is #37, ahead of BASF at #45.
Czech Republic
DuPont CZ was one of Top 10 Best Employers in the Czech Republic, according to the Aon Hewitt study.
Germany
DuPont de Nemours (Deutschland ) New Isenberg was honored as company of the month in April by the state of Hesse.
South Africa
2011/12 - Based on independent research by the CRF Institute, DuPont de Nemours South Africa has been certified as a Best Employer South Africa 2011/12. DuPont has outstanding HR policies and excellent working conditions.
Switzerland
2011 - Considered 4th best multinational employer in Swiss Romandie according to the magazine BILAN.
UK
Won the Supplier Partnership - Polymer Producer of the Year award at the Plastic Industry Awards 2010 Performance Polymers for the third year running.
DuPont Microcircuit Materials in Bristol was awarded the Queen's Award to Industry for Enterprise in Innovation for its work in photovoltaics and the develoment of Solamet®.
Argentina
Ranked #3 of "Best Employers in Argentina" issued by Apertura magazine.
Brazil
Listed as 10th of 150 Best Places to Work by Exame Magazine (Brazilian Business Week).
Mexico
Ranked #8 of Top Companies by Expansión (Mexican business magazine).