Overcoming Global Challenges
DuPont is a science company. We pursue sustainable, renewable, innovative, market-driven solutions to solve some of the world's biggest challenges, making lives better, safer, and healthier for people everywhere. Between now and 2050, the world's population will climb to 9 billion. This increasingly complex world places growing demands on our planet's resources. We find solutions for needs as diverse as more plentiful, healthier food, renewably sourced advanced materials, ample energy, and better infrastructure and transportation. Our strengths in Agriculture & Nutrition, Bio-Based Industrials, and Advanced Materials enable us to address the full scope of these challenges better than any other company.
Ensuring a Sustainable Future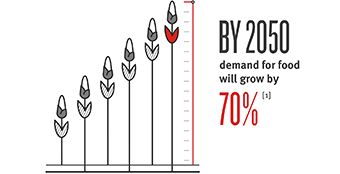 Food
More sustainable and nutritious food is needed for the expanding population.
[1] Food and Agriculture Organization of the United Nations.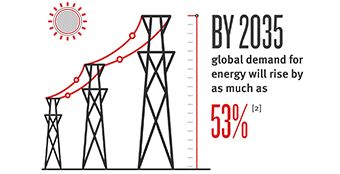 Energy
More people on this planet means the demand for reliable, sustainable energy sources will grow.
[2] U.S. Department of Energy.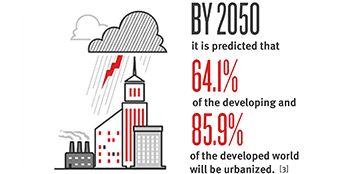 Protection
We're working to protect our planet and keep its inhabitants safe from harm.