Save on High-performing Products with the FarmCare® Connect Grower Program
The 2017 DuPont™ FarmCare® Connect Grower Program continues to provide the best agronomic solutions that deliver real farm value with great savings.




Here's How it Works
Growers are automatically enrolled when they purchase a minimum of $15,000 of Pioneer® brand or D-Series seed and/or DuPont™ crop protection products between September 1st, 2016 and August 31, 2017.

The program is as easy as 1 – 2 – 3
Step 3 - Protect your yield for greater returns.
● Protect your high value crops like Canola and Cereals by adding Acapela® fungicide and grow your rebate even more.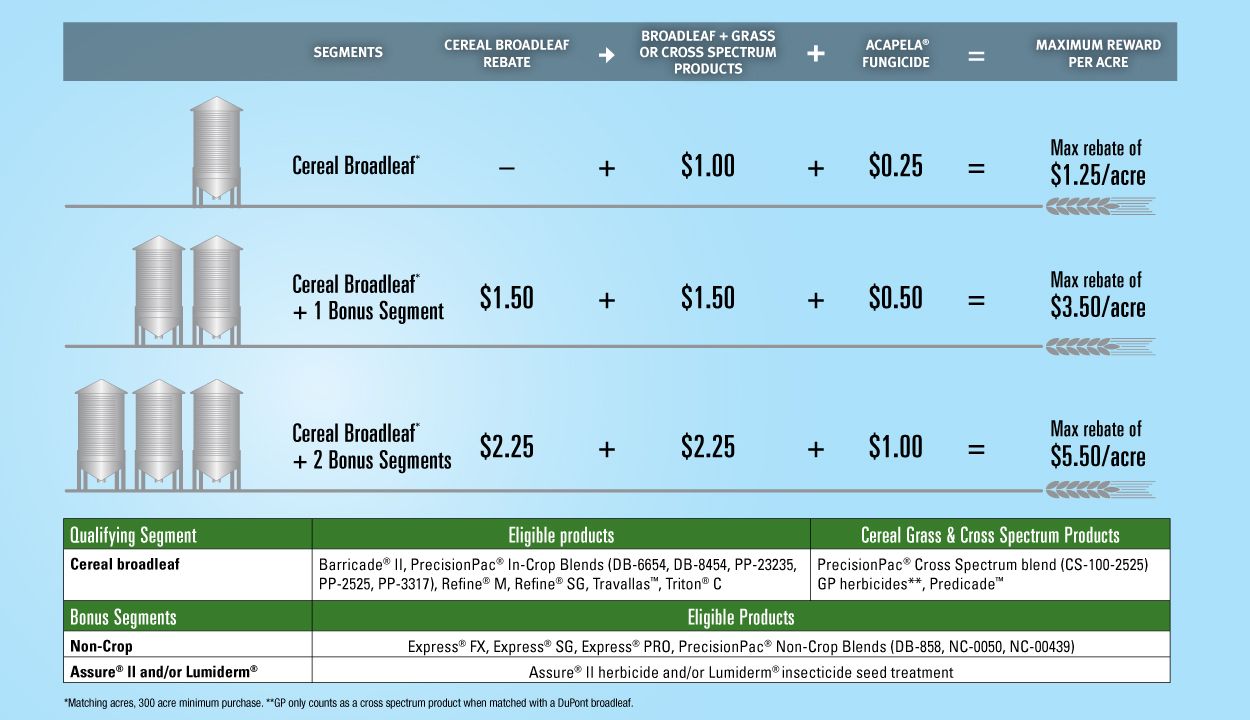 Questions about the FarmCare® Connect Grower Program?
Contact your local DuPont Crop Protection sales professional, Pioneer Hi-Bred sales representative or participating retailer or call FarmCare® Connect Support Centre 1-800-667-3925.
For a complete list of qualifying products including Pioneer® canola, soybean, corn or D-Series hybrids view our Terms and Conditions (PDF).
Remember, there's no need to sign up for FarmCare® Connect Grower Program in 2017. Once you reach your minimum purchases of D-Series canola hybrids, Pioneer® brand seed or selected DuPont Crop Protection products, you're in.

The information provided on this website is for reference only. Always refer to the product labels for complete details and directions for use.