Weed Control in Durum Wheat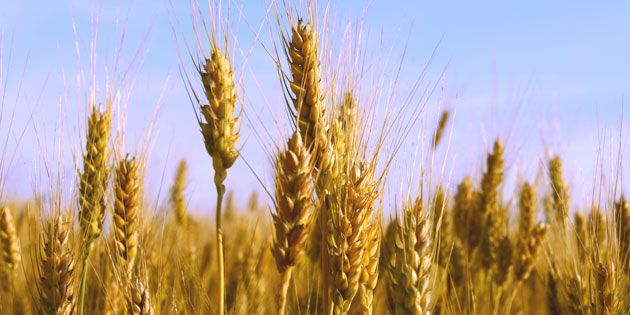 It takes planning and good herbicide selection to grow a high-yielding durum wheat crop. It takes a portfolio of products for good weed control in durum wheat.
One of the first ways to achieve high yields in durum wheat is to seed the crop into a clean seedbed to reduce competition for moisture and nutrients.
Broadleaf weeds that emerge prior to the wheat crop can cause significant yield loss. They can be even more costly than second flushes that emerge after the crop.
Sometimes the best time to start your pre-seed weed control is a few weeks after harvest. However, depending on the weather and your workload, you may not get to spray until the spring. Currently, pre-seed burn-off is used on 55-60% of seeded acreage in Western Canada and its use is rising with the increased adoption of no-till practices which rely on this method of weed control.
Direct-seeded fields may contain a large number of weed seeds in the soil. If there is a warm spring and moisture conditions are adequate, early, mid-and late-emerging weeds may germinate over a relatively short period of time. In a cool spring, germination is spread over a longer time period.
Many growers use only glyphosate for a post-harvest or pre-seed burn-down. Chances are that there will be weeds like dandelion or narrow-leaved hawk's-beard that just aren't well controlled by glyphosate alone. That's why you should "turn up the heat™" by adding Express® PRO to your glyphosate. You'll get about 15 days of residual control (depending on environmental conditions) and can seed durum wheat 24 hours after application.
In-crop weed control:
There are multiple solutions for in-crop weed control in durum wheat.
For instance, DuPont™ Barricade® herbicide set a new standard for control of cleavers and kochia when it was launched in 2010. In 2011, flixweed and narrow-leaved hawk's-beard (NLHB) and volunteer flax were added to the Barricade® label, giving cereal growers in Western Canada an excellent way to manage these tough weeds and even more reasons to use Barricade®.
DuPont™ Harmony® MAX is an excellent option if you want to control grass and broadleaf weeds in one pass. With two (2) different broadleaf groups (Group 2 and Group 4) as well as an exclusive grass herbicide with the surfactant built in, Harmony® MAX is an efficient and effective way to control tough broadleaf weeds in durum, including kochia, cleavers and narrow-leaved hawk's-beard.
Weed control in rotational crops:
Sometimes it makes more sense to control grassy weeds in the previous crop, especially a hard-to-kill weed like foxtail barley. In 2011, foxtail barley was added to the DuPont™ Assure® II herbicide label, giving producers in Western Canada an excellent way to manage this widespread weed. Assure® II is an excellent in-crop solution for canola, flax, and pulse crops, providing 99 per cent control of foxtail barley, according to Agriculture and Agri-Food Canada (AAFC) research from Lethbridge. That allows growers to seed into cleaner fields when wheat comes up in the rotation.
The information provided on this website is for reference only. Always refer to the product labels for complete details and directions for use.