DuPont Soybean Head Start Program: Buy Early, Save Instantly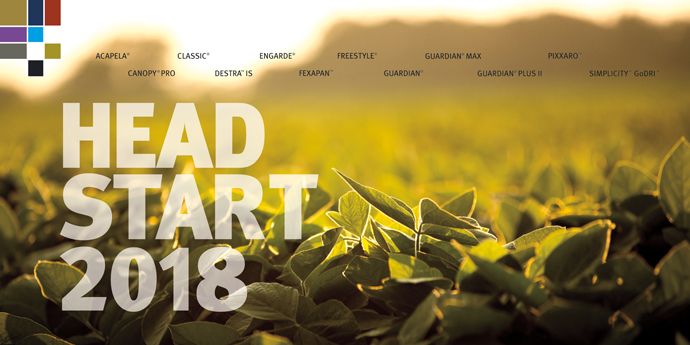 Canada's most powerful crop protection lineup is ready to help you grow high-yielding, profitable crops in 2018.
Under the DuPont Head Start program, eligible corn, soybean and cereal herbicides come with up to $7.50 per acre in instant discounts. These discounts apply to all orders received by March 31, 2018.
How does it work? Simply plan, order and save.
Head Start isn't a rebate program that cuts you a cheque months after the fact. These are instant discounts, applied by your crop protection retailer.
If you're growing corn, soybeans or cereals in 2018, you want powerful, effective protection from weeds and disease. With the DuPont Head Start program, you also capture significant savings in the process. That's a great deal.
Ask your retailer about Head Start today. For more information, call the Solutions Centre at 1-800-667-3852.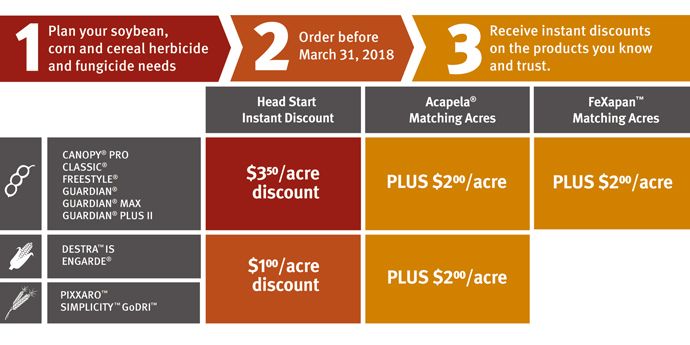 The information provided on this website is for reference only. Always refer to the product labels for complete details and directions for use.