Crop Protection for Blueberries From Weeds, Insects and Disease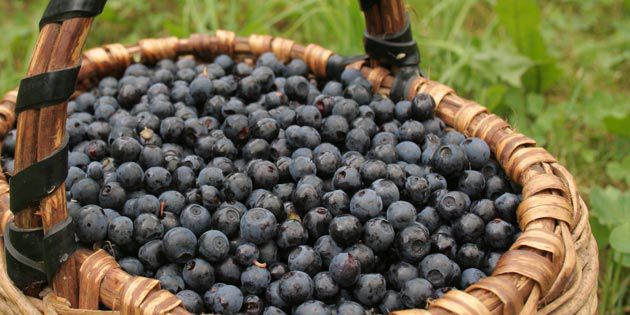 Canada's blueberry producers continue to go from strength to strength. As exports have grown to more than $300 million annually, blueberries have emerged as the country's largest fruit crop. This growth has been spurred, in part, by new awareness of the benefits of blueberries in preventing heart disease and cancer.
Whether they grow lowbush or highbush blueberries, growers look to DuPont for science-based solutions to today's most pressing weed, disease and insect control challenges.
DuPont™ Fontelis® fungicide has recently received registration for mummy berry (suppression) in lowbush blueberries.
DuPont™ Pronone® herbicide controls 22 different weeds in lowbush blueberries, including: aster, black medick, blue grass, boreal panic-grass, cinquefoil, colonial bent grass, fireweed and goldenrod.
DuPont™ Velpar® herbicide controls a wide variety of important weeds in lowbush and highbush (British Columbia only) blueberries. These include aster, black medick, blue grass, cinquefoil, colonial bent grass, fireweed, goldenrod, hardhack, hawkweed, lamb-kill, northern panicgrass, ox-eye daisy, pearly everlasting, poplar, poverty oat grass, sheep fescue, timothy, trailing blackberry, wild red raspAssail® is a registered trademark of Nippon Soda Co. Ltd. used under license.berry, yarrow and yellow rattle.
The information provided on this website is for reference only. Always refer to the product labels for complete details and directions for use.